Ndili, Njide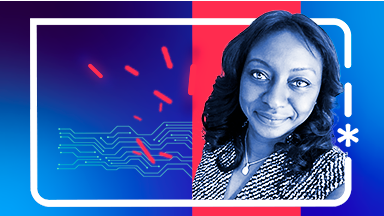 Njide Ndili is the Country Director for PharmAccess Foundation Nigeria Office, an international NGO with a unique integrated approach that addresses the demand and supply side of the healthcare system, and uses the opportunities that mobile technology and data provide to leapfrog development in the health markets in sub-Saharan Africa.  Her work focuses on promoting basic health insurance plans and other innovative demand-side financing options to enable protection from financial hardship especially for low income communities; implementing quality standards and improvement methodologies for health care providers to increase transparency and stimulate efficiencies; facilitating business loans, technical assistance and investments to enable private health SMEs to improve their operations, and using data to empower the healthcare ecosystem with a focused digital agenda.  PharmAccess innovations include a HealthConnect App to leverage international remittance for health, Quality Improvement tool (QIT) for providers and regulators, Multi system Poverty Screening tool (MPS) to identify subsidy requirements, Mobile App for TB Screening (MATS) and CarePay digital insurance platform using the mobile phone to aggregate funding and payment for healthcare services.
Njide has over 25 years leadership roles in the healthcare industry in the United States and Nigeria, and has worked as a consultant to several healthcare organizations. She served as a Commissioner for the Lancet and FT Commission on Digital Health and AI -Governing Health Future whose report was launched October 2021, set up to explore how digital and frontier technology can be used to accelerate UHC especially for the young population and low-income countries. The Commission report is currently being disseminated and collaborations ongoing to support its adoption for data solidarity and better data governance amongst several other recommendations.
Njide has an MSc in Health Economics, Policy and Management from London School of Economics, AMP from INSEAD Business School France,  MBA from the University of Houston, Post Graduate Diploma in Finance and  B. Sc. in Computer Science from the University of Nigeria.