Kendall, Mark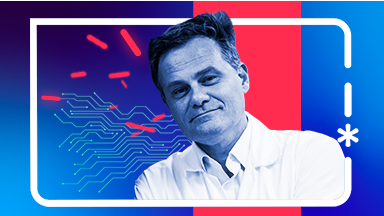 Mark Kendall is a biomedical engineer, inventor, scientist, entrepreneur and business-builder in global healthcare.  Mark is Founder and CEO of WearOptimo, advancing Microwearable sensors for precision medicine. Health companies licensing Mark's patents/technologies have generated a combined economic value of $2 Billion.

Mark is a leading innovator in producing technology solutions to global health problems; and a translator of commercial technologies focusing on delivery of drugs to skin and skin-based disease diagnostics.  This comes from 25 years of experience researching, developing and innovating: authoring >200 refereed publications, and being an inventor on >140 granted patents.

While Lecturing at the University of Oxford (1998-2006), Mark was an inventor of the biolistics technology, commercialised with PowderJect/PowderMed.  Then Mark invented the Nanopatch for needle-free vaccine delivery (featured in his TEDGlobal talk, which has >1 million views) as a Professor at The University of Queensland (2006-2018). Mark advanced the Nanopatch from concept through to a clinical and commercial technology platform for global health care.  This included Mark founding and driving forward Vaxxas (2011-2015).  Mark joined the Australian National University as Vice-Chancellor's Entrepreneurial Professor in 2018, and founded WearOptimo.

Mark has received more than 40 awards, including: the Rolex Laureate Award for Enterprise (2012); and a 2015 World Economic Forum Technology Pioneer.

Mark serves on numerous Boards/advisory boards, including co-chairing the Australian Stem Cell Therapies Mission, and serving on the World Economic Forum Global Future Council on Biotechnology.

Mark is a Fellow of the National Academy of Inventors (FNAI), USA; the RSA (Royal Society for the encouragement of Arts, Manufactures and Commerce), UK; and The Australian Academy of Technology and Engineering (ATSE).