Block, Hans (Laokoon)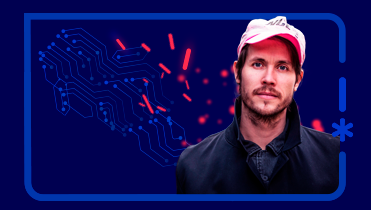 Hans Block is part of the artist collective together with Cosima Terrasse and Moritz Riesewieck that combines investigative and scientific research with various forms of creative expression. They develop essays, documentaries, theater productions, lecture performances and radio plays centering on the question of how our concept of man and society is changing in the digital age.
Hans Block is a documentary filmmaker and theater director, musician and author. Together with Moritz Riesewieck, Hans Block developed the film "The Cleaners" about the shadow industry of digital censorship in Manila, which celebrated its world premiere at the Sundance Film Festival in 2018 and has since been screened at more than 70 international film festivals, in cinemas and on television worldwide. The film was nominated for an Emmy-Award® and the German Television Award and has received numerous international awards, including the "Prix Europa" for the Best European TV documentary 2018 and the Grimme Audience Award 2019. Their TED talk on freedom of expression in times of social networks has reached an audience of millions. In September 2020 their book "The Digital Soul" was published by Goldmann Verlag.